Professor Emeritus
  Barjoyai Bardai
Graduated in Economics Accounting from the University of Malaya in 1975. Appointed as Tutor in Accounting at Universiti Kebangsaan Malaysia (UKM) in June 1975. Further his study at the Aston Business School in Birmingham and was awarded with an MSc in Industrial Administration in 1977.
Pursued a PhD program at University College London, the University of London under the fellowship of the Commonwealth Universities Association and was awarded a degree in 1990. Appointed as Professor in Taxation and Accounting in 1994.
Was heading a consultancy group at UNIRAZAK  and Kameelan Advisory Services Sdn Bhd to conduct a Feasibility Study of Implementing Islamic banking institutions in the Russian Republic in 2014 – 2015. Expanded the regions to Africa – in Rwanda, South America – Peru, Mexico and Chile in 2015 – 2016.
Championing the Waqf development by organising Global Waqf conferences. The conference series have been jointly with several universities in Malaysia, Turkey, Russian Republic, United Kingdom and Indonesia. Currently plan is being made to host the 6th. Global Waqf Conference in Bangkok in 2018.
Have been teaching Creativity and Innovation, Critical thinking and Knowledge Management in Business at the MBA program at Universiti Kebangsaan Malaysia, Universiti Teknoloji Malaysia, Universiti of Malaya, Universiti Tun Abdul Razak, Universiti Indastri Selangor,  Malaysia University of Science and Technology and Al-Madinah International University.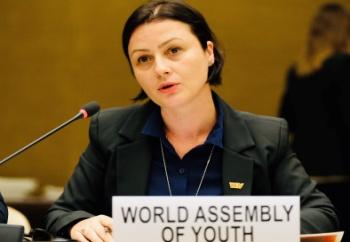 Ediola Pashollari
Ms. Ediola Pashollari holds a Master Degree in Business Administration (UK); a Master Degree of Arts in Political Science (UK); and a Master Degree in Entreprenology (USA); and also a Degree in LLB (UK). Presently,
she is the Secretary General of the World Assembly of Youth(WAY) which is headquartered in Melaka, Malaysia.
 Through her capacity as the Secretary General of WAY and the
Director of the World Youth Institute (WYI), she has been instrumental in assisting and supporting various youth initiatives and programmes locally, regionally and internationally.
Her heart desire is to see that the youth around the world are prepared to face the many changing challenges that are occurring globally, and educating them on achieving a sustainable future.
She was awarded twice from the Loyola College in India, on 2008 she received the 'Life Time Achievement Legendary Award', and on 2012 she received the "Life Time Achievement Award" for her contribution in the field of Youth Development. For her work in African world, she was given "International Ambassador of Youth on Good Practice" from the Youth Parliament in Nigeria in 2010. On May 2012, she was awarded the "Youth Merit Medal Award" from the Melaka State Youth Council in Malaysia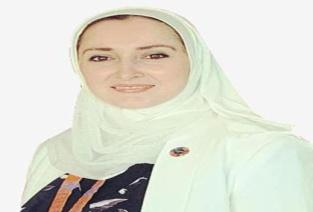 Dr. Hanaa Albanna is a Senior Social Researcher at Faith Regen Foundation, the International Initiatives Manager at Global One, Adjunct lecturer at Hamad Bin Khalifa University and recently has been appointed as CSR judge at the CSR accreditation- the only CSR accreditation body in the United Kingdom. Hana holds a PhD in Marketing, Social Media and Public Relations from Cardiff Metropolitan University, a Public Relations professional diploma from the Chartered Institute of Public Relations and a Master degree in Marketing.
Over the past decade, her career as a young professional has spanned different fields from marketing and public relations in the non profit sector to international development; and from cross-cultural communication to women leadership and community transformation.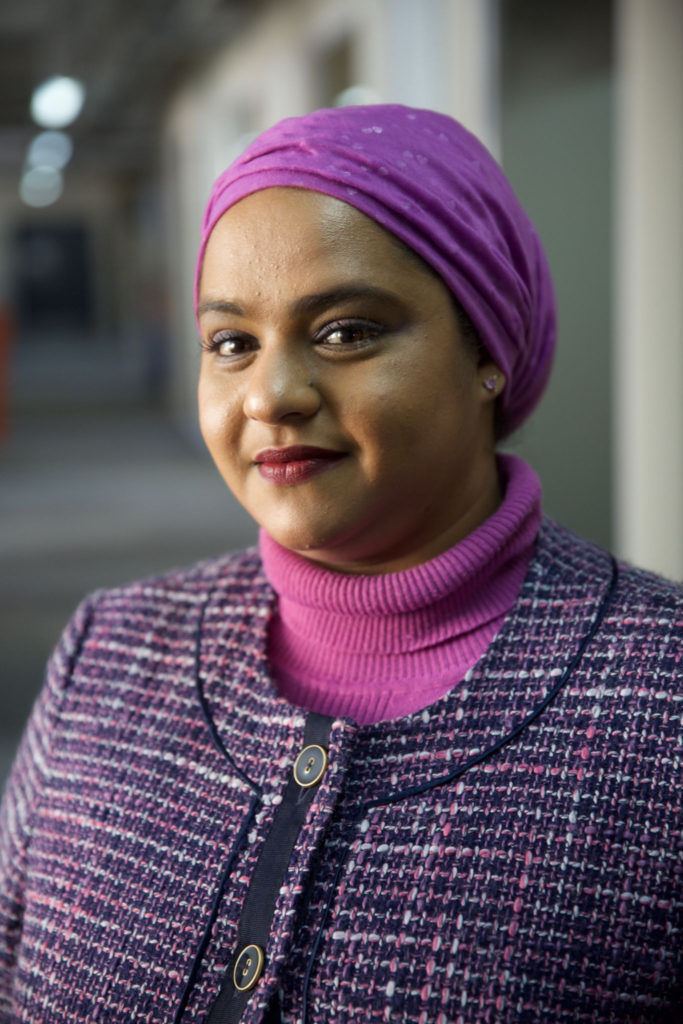 Dr Firdous Khan is an Executive Director at the Institute for Peace, Security and Development (IPSED) she currently hold the rank of Regional Head -Southern Africa (STI, Medical, Education, Policy and Gender Equity). She holds a Doctor of Philosophy (PhD) Degree in Biotechnology, a Master's of Science (MSc) in Bioinformatics (SANBI), Bachelor of Science (BSc) Honours in Nanotechnology and a Bachelor of Science (BSc) Degree in Biotechnology having majored in Biochemistry and Molecular biology from the University of the Western Cape (UWC).
Before joining IPSED Dr Khan held the Position of Director of Efficacy and Research at Pearson Education South Africa recent work included understanding the consumer through quantitative and qualitative research methods, measuring impact as well as designing and developing products to better service the needs of the user and to support growth. Prior to this Dr Khan worked at the National Student Financial Aid Scheme (NSFAS) in South Africa where she made an invaluable contribution to the National funding policy and developing their Data access protocol. In 2015 Dr Khan joined the HSRC as Research Specialist at the Centre for Science, Technology and Innovation Indicators (CeSTII), within the Human Sciences Research Council (HSRC) of South Africa, working as part of the team that is dedicated to producing policy relevant research and statistical analysis in the domain of science, technology and innovation (STI). Dr Khan held a number of contractual appointments. In 2012 she accepted an appointment as a Bioinformatics consultant at the Nanotechnology Innovation Centre (NIC), UWC specializing in the areas of Bioinformatics, Biotechnology and Nanotechnology with a strong focus on biomarker discovery. She has co-supervised an array of students at BSc Honours and MSc level in the field of biomarker discovery for early detection of both communicable and non-communicable diseases. She has also mentored a number of post-graduate and undergraduate students in various disciplines. Furthermore, she held a number of contractual positions between (2008-2012) spanning across various areas of expertise including Biodiversity and Conservation Biology (BCB), Biotechnology, Agriculture and Food microbiology
Dr Khan has gained invaluable theoretical and practical knowledge across various sectors in both her academic and professional careers. Her special interests are centred on improving the lives of others through Research, Education, Skills development, capacity building the Investigation of social aspects influencing access to developments in STI, developing new methods and applications of service delivery, Health, Education, Gender Equity and empowerment. Furthermore, a special focus is placed on Policy development and disseminating knowledge on ways to overcome factors limiting access to developments through education, skills development and capacity building for the betterment of society.
Executive Director: IPSED
Regional Head -Southern Africa (STI, Medical, Education, Policy and Gender Equity)